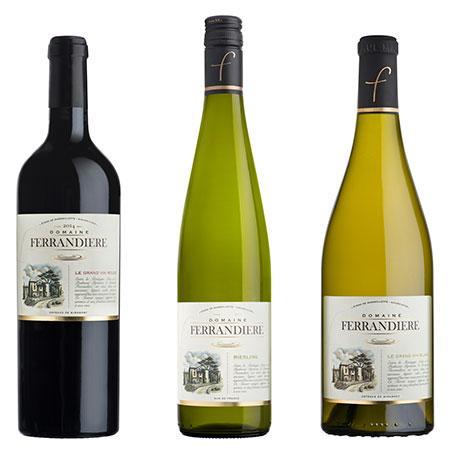 The vines are planted on the old saltwater marsh of Marseillette and on the hillsides of Saint Frichoux. Deep beneath the clay soils lies a bed of salt and we are able to remove the salinity using the very specialised technique of flooding the vineyards in winter. This also protects the vines from frost damage. As these soils are not susceptible to phylloxera, we can plant ungrafted vines. The estate, covering 100 ha, benefits from a Mediterranean climate but due to the relief of the terrain, there are large variations between day and night-time temperatures.
18 grape varieties, very, typical of the Languedoc-Roussillon region, are produced on the estate such as Grenache and Grenache blanc, Pinot gris, Alicante, Cabernet Sauvignon, Cabernet Franc, Merlot, Marselan, Petit Verdot, Malbec, Sauvignon blanc, Chardonnay, Vermentino, Riesling and Viognier.
The vines, aged between 7 and 25 years old are machine harvested and trained using the Cordon de Royat and Guyot simple methods. The estate is farmed sustainably and is certified by Terra Vitis, producing wines classified as IGP Pays d'Oc and Coteaux de Miramont. The yield is around 65 hl/ha with a planting density of 5400 vines per hectare. The estate's top wines are the Grand blanc (Chardonnay, Viognier, Sauvignon blanc and Pinot Gris) the Grand Rouge (Cabernet Sauvignon, Merlot, Marselan and Petit Verdot), the Riesling and the Pinot Gris Frisante.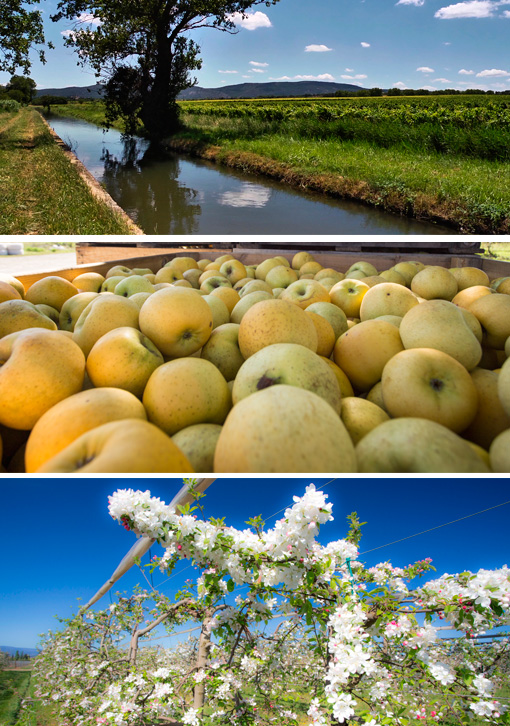 Vines and apple orchard of Marseillette
Address
Domaine de la Ferrandiere
La Ferrandiere
11800 Aigues-Vives
Tel : +33(0)4-68-79-29-30
Fax : +33(0)4-68-79-29-39